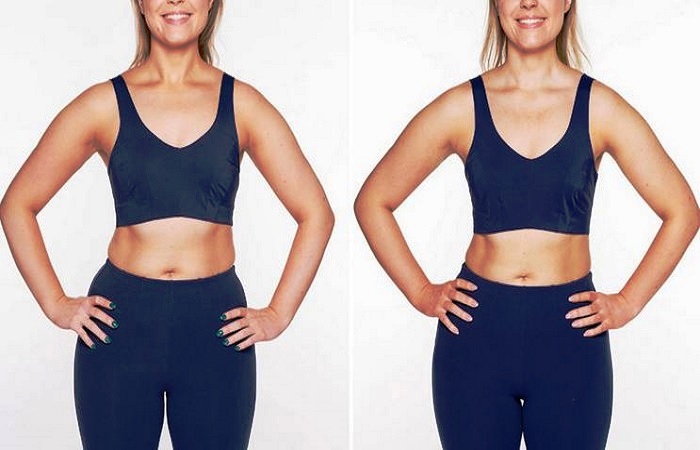 How Long Until You See Results with a Waist Trainer 
One of the most common questions people ask when they buy waist trainers is how long will it be until I see results? No matter which reputable company you buy your waist trainer from, there is no single answer. Instead, many things can contribute to how long you can expect to wait.
Instant Slimming with a Waist Trainer
You can see results instantly with a waist trainer, but that's because of the high-compression latex with which the waist trainer is made. When you put it on, it can slim down your waistline by even as much as four inches.
However, it's not realistic to wear your waist trainer 24 hours per day, seven days a week. So, what about results that come about from the use of a waist trainer along with exercise and a healthy diet?
The Waist Training Process
To understand what results you will see with waist trainers, it's worth knowing how the waist training process works.
Waist trainers for exercise are designed to be worn during a workout session. As the high-quality ones feature latex, they help you to sweat more, which stimulates heat in your core region. As a result, you can burn more calories and lose more weight.
However, the waist trainer itself can't help you to see all the results in your body. You must also factor in a healthy diet and exercise. Given how restrictive a waist trainer can be, it can retrain you to eat smaller portions, which can also help with the weight loss process.
Wearing a Waist Trainer
Like most things, you can't jump into wearing a waist trainer all day, every day, from day one. That would be like entering a marathon without even going for walks around the block before the big day.
You need to get used to how the waist trainer feels and work your way up from one hour to several. This can take several days while gradually extending how long you wear it in half-hour increments.
Within a fortnight, you may be able to wear your waist trainer for up to eight hours, and with all manner of garments. You may like to wear it to work, around the house, to the gym, or even to a formal event.
Essentially, your commitment to wearing your waist trainer can dictate how long it takes for you to see results. If you put in the effort with your diet and exercise and gradually work your way up to wearing it for longer periods, you can begin to notice a change in your body.
However, it's also important to listen to your body. If you notice pain or extreme discomfort, then take your waist trainer off and adjust the fit. You may also need to purchase a larger size.
A waist trainer can be an excellent way to boost your posture and confidence and aid in your weight loss journey. However, how quickly you see results is up to you. Purchase a high-quality waist trainer and follow the manufacturer's instructions for use.