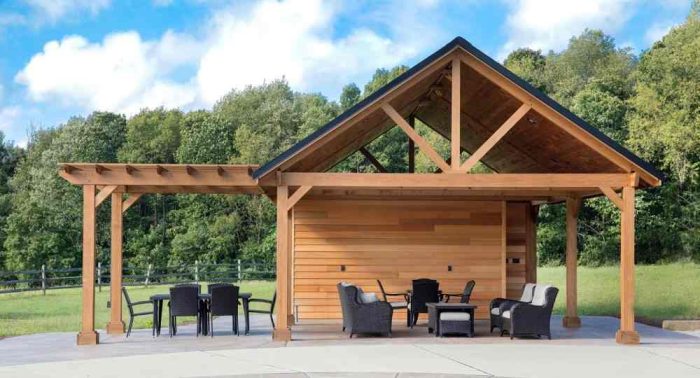 The options you have for what to include in a new Northern Beaches landscape design for your garden are almost limitless. Apart from the overall design and layout, you need to select which plants to include, the static and movable features, lighting, and even what type of grass your lawn is going to have.
Another choice you will have to make concerns the furniture that your landscaped garden is going to have in it. Possibly the most important choice will be the materials that your furniture will be made from, and one of the most popular of these materials is wood. Wooden furniture has been in use for centuries, and today it still has as much appeal as it did hundreds of years ago.
Before you choose wooden furniture, it might be worthwhile knowing as much as you can about it. As such we have put together another "all you need to know" and the subject of this one is choosing wooden garden furniture.
The Most Popular Types Of Wood Used For Garden Furniture Are…
Cedar: The oils in cedar wood are believed to repel bugs and insects so it could be wooden furniture that serves more than one purpose. Cedar is also popular because of the scents it produces and the fact that, with care, it will last for up to 10 years.
Oak: One of the most commonly used woods for furniture, oak is a hardwood so it should be durable. However, one point to note is that its porousness means it must be treated otherwise it will darken and rot quickly if exposed to moisture such as rain.
Teak: Those looking for the most durable wooden furniture should opt for teak although bear in mind it is the costliest of the three kinds of wood we have described. It contains several natural oils which help to preserve it. Teak was once used to make ships which gives you an indication of how robust it is, and, if cared for properly, teak furniture can last for decades.