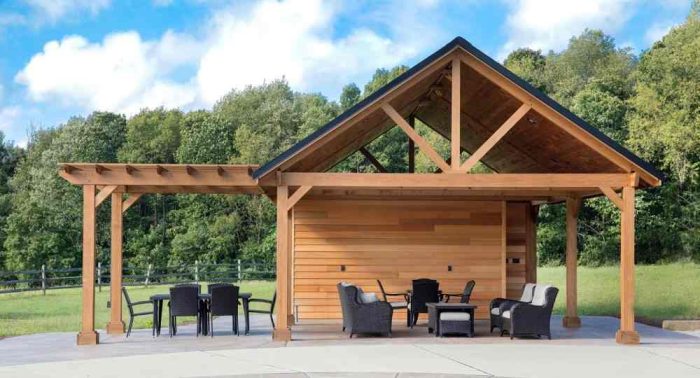 All You Need To Know About Choosing Wooden Furniture For Your Landscaped Garden
The options you have for what to include in a new Northern Beaches landscape design for your garden are almost limitless. Apart from the overall design and layout, you need to select which plants to include, the static and movable features, lighting, and even what type of grass your lawn is going to have.
Another choice you will have to make concerns the furniture that your landscaped garden is going to have in it. Possibly the most important choice will be the materials that your furniture will be made from, and one of the most popular of these materials is wood. Wooden furniture has been in use for centuries, and today it still has as much appeal as it did hundreds of years ago.
Before you choose wooden furniture, it might be worthwhile knowing as much as you can about it. As such we have put together another "all you need to know" and the subject of this one is choosing wooden garden furniture.
The Most Popular Types Of Wood Used For Garden Furniture Are…
Cedar: The oils in cedar wood are believed to repel bugs and insects so it could be wooden furniture that serves more than one purpose. Cedar is also popular because of the scents it produces and the fact that, with care, it will last for up to 10 years.
Oak: One of the most commonly used woods for furniture, oak is a hardwood so it should be durable. However, one point to note is that its porousness means it must be treated otherwise it will darken and rot quickly if exposed to moisture such as rain.
Teak: Those looking for the most durable wooden furniture should opt for teak although bear in mind it is the costliest of the three kinds of wood we have described. It contains several natural oils which help to preserve it. Teak was once used to make ships which gives you an indication of how robust it is, and, if cared for properly, teak furniture can last for decades.
The Style Should Suit The Overall Theme Of Your Landscape Design
Presumably, your landscape architect will or has already discussed the overall theme and aesthetics of your landscape design with you. Wooden furniture can fit into most styles, however, it is most suited to traditional and rustic landscape designs and the shade of wood should complement your colour scheme.
Opt For A Supplier Who Uses Sustainable Sources Of Wood = The Eco-Friendly Option
Those homeowners who are mindful of green issues and want to ensure that their landscaping is as environmentally friendly as possible, have a great opportunity with wooden furniture. Numerous wooden furniture suppliers pride themselves in using wood that comes from sustainable sources and which is recyclable when the furniture reaches the end of its useful life.
Think About The Size And Weight
One of the features of much garden furniture is that it is movable. In the case of your wooden furniture, you should know there can be considerable differences in both the size and weight of specific sets. So, ensure you check the specifications before ordering just to ensure the size and weight are suitable for you to be able to lift and move your wooden furniture.
Wooden Furniture Construction
If your budget is such that you have no limits, then an option exists for you to have the best quality designed wooden future hand-made by skilled master craftsmen and craftswomen. However, the majority of wooden furniture will be manufactured using machines and it will be done so to the highest standards to ensure the longevity of the furniture.
Look for manufacturers who confirm that their woods are kiln dried as this reduces the chances of it cracking and warping. Any hardware used should be made from stainless steel or brass, or if wooden dowels and glue are used, check that these are weather resistant. Other features to enquire about concerning the quality of the construction are folding mechanisms, how many slats are used in chairs, and the wood's thickness.