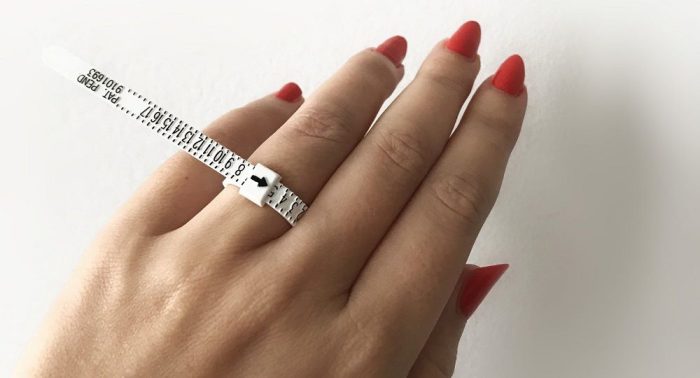 4 Ways to Size Your Engagement Ring
Whether you're trying to figure out your significant other's engagement ring size, or you want to buy a piece of jewellery for yourself from professional jewellers, it's helpful to be as accurate as possible. Otherwise, you have to go through the hassle of resizing the ring at a later date.
Of course, it's convenient that you can resize many rings, depending on the metal, but it would be even more convenient if you didn't have to at all. So, read on for some tips and tricks on how to size your engagement ring.
Secret Sizing
Engagements are typically a surprise event. You want to buy what you believe is the perfect ring and surprise your loved one with it in a romantic setting. In an ideal world, the ring would slide onto their finger and fit perfectly. However, that's not always the case, especially if you haven't done all you can to size the ring appropriately.
Sizing a ring for your significant other doesn't have to be a challenging process – it can just require you to be stealthy. You can take one of the rings they already own and imprint it into a bar of soap. Alternatively, you can trace the inside dimensions onto a piece of paper. You can then take the measurement to a jeweller who can compare it to their sizing chart.
If you don't have a ring to provide a comparison, then take note of their build. You can often get an indication of their finger measurements by their overall body build. Your jeweller may be able to assist with this process.
Measuring with String
If you are trying to find a ring measurement for yourself, you don't have to worry about being sneaky. After all, it's for you. You can measure your finger with a piece of string and get the measurement that way. There are plenty of online sizing charts to compare your measurement to the ring size, or you can take your finger measurement directly to a jeweller.
Measuring with Paper
If you don't have string to measure your finger for a piece of jewellery or engagement ring, then you can use paper. Cut a strip of paper about 10cm long, then fold it around your finger at the base – as close to your knuckle as you can get.
Where the two ends of the paper meet, mark it with a pen. You can then measure the length with your ruler then compare that measurement to a ring sizing chart. It's as easy as that!
Visit a Jeweller in Person
If you're buying a ring for yourself, not an engagement ring for someone else, then simply visit a jeweller. You can try on rings you like the look of with the help of a jeweller. If you find a ring that doesn't fit, but you love the style, ask if it can be resized for you.
It doesn't matter whether you're buying a ring for yourself or someone else, you will be able to get the sizing as accurate as possible. There are so many ways in which to measure your finger. What's more, a reputable jeweller can resize a range of different rings.